19/08/2020
Two passengers were seen hurling punches at each other in the shocking video taken inside a China Eastern Airlines plane after it landed at Pudong Airport in Shanghai, China.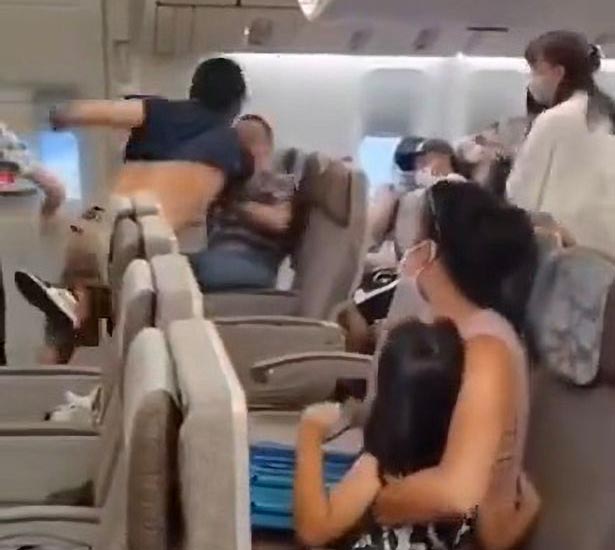 In a clip, a shocked mum covers her daughter's eyes to try and block her view of the violent brawl happening in a row of seats next to them.
Meanwhile, a man standing up in the row with his shirt pulled up rains down blows on another man underneath him.
The man that is standing lands punch after punch on the head of the man still seated in an incident that reportedly took place in the economy class section of the flight.
Although the young girl has her eyes covered by her mother, another little boy is seen watching.
Two other women standing behind the fight reach out to the aggressive man to try and calm him down and stop the fight.
The fight broke out on a China Eastern Airlines flight from Sanya, the capital of south China's Hainan Province, to Pudong Airport in Shanghai on August 14.
Airlive