22/12/2020
Aerial footage has emerged showing the huge numbers of lorries lined up at Manston airport amid the border shutdown.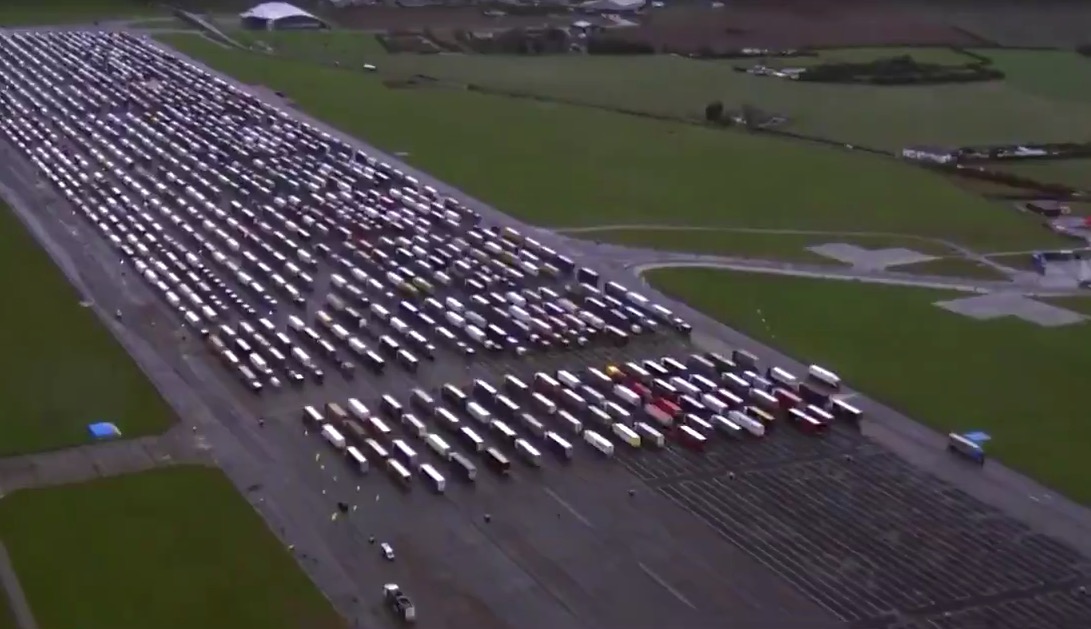 Operation Brock was activated overnight on the second day of the border shutdown ordered by the French Government due to the new strain of coronavirus in the UK.
Lorries were directed to Manston airport overnight while huge sections of the M20 were closed to install a concrete barrier in the middle of the London-bound carriageway.
Aerial footage that has emerged this morning shows just how many lorries were sent to Manston airport overnight.
Home Secretary Priti Patel told news outlets this morning that 873 were at Manston, with a further 650 lorries stacked up on the M20.
Kent County Council confirmed that food vans were available on site, while it is also believed there is coronavirus testing capacity nearby, a condition the French Government has said must be met to allow the border to re-open.
Airlive