01/01/2021
An Avianca Airbus A319 has collided with a "pyrotechnic balloon" mid-air when the aircraft was approaching the El Dorado airport in Bogota.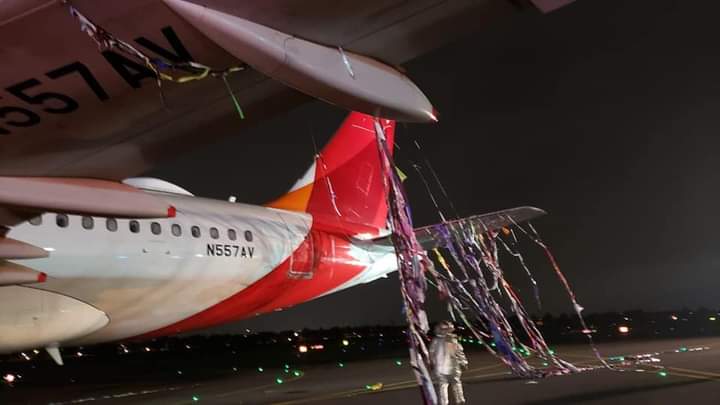 The aircraft with registration N557AV was operating flight AV29 from Orlando to Bogota when the aircraft collided with the balloon, causing the aircraft to perform an emergency landing.
During the New Year's celebration, the balloon packed with tinsel collided with aircraft. Footage shared on social media shows long strings of colourful plastic wrapped around the tail, wings, and some even got into the engine.
No injuries were reported, while the aircraft's condition has not been disclosed yet. On New Year eve, the Civil Aeronautics of Colombia, through its Twitter handle, reminded the citizens, saying:
"Your contribution adds to the security in the country's air operations. Remember that the use and launch of balloons near airports affect the safety of air operations and travellers."
Airlive