07/01/2020
Europe's largest low-cost airline Ryanair slashed its annual traffic forecast by around five million passengers, describing the latest Covid-19 lockdown restrictions imposed by the UK and Irish governments as "draconian."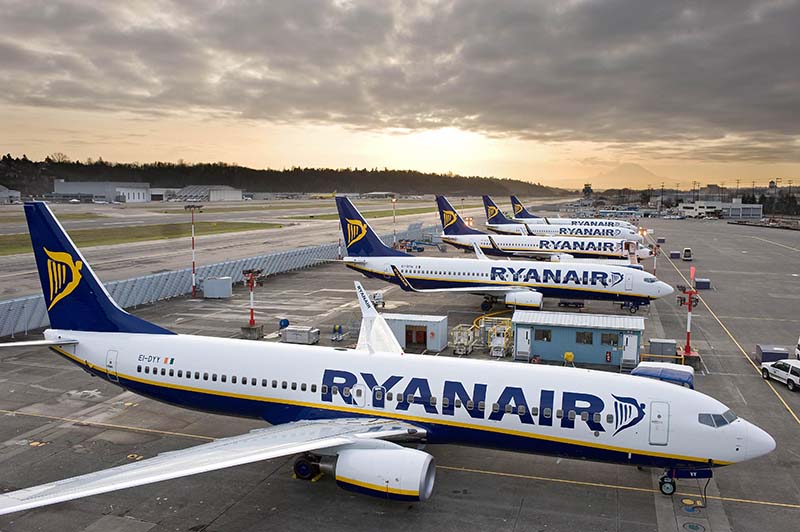 Amid the rapid spread of the highly contagious new variant of Covid-19, the carrier said it would operate "few, if any" flights in the region by the end of January, with sharp reductions expected from January 21.
"Ryanair will significantly cut its flight schedules from Thursday Jan 21 which will result in few, if any, flights being operated to/from Ireland or the UK from the end of Jan until such time as these draconian travel restrictions are removed."
The company reiterated criticism of public health measures adopted across the UK and the Republic of Ireland, describing Irish travel restrictions in particular as "inexplicable and ineffective" and the "most stringent" in Europe.
The low-cost carrier also decried the open border between Northern Ireland and the Republic operating while travellers from the British mainland must undergo mandatory Covid-19 tests in order to gain access to Ireland.
Ryanair cut its current forecast of "below 35 million" passengers for the company's financial year, which ends on March 31, to somewhere between 26 and 30 million passengers.
Airlive