07/01/2021
On Monday, Taiwan's China Airlines has announced that it will be operating a Boeing 747-400 farewell flight in February. However, the airline did not disclose an exact date for the retirement of its remaining four 747-400s.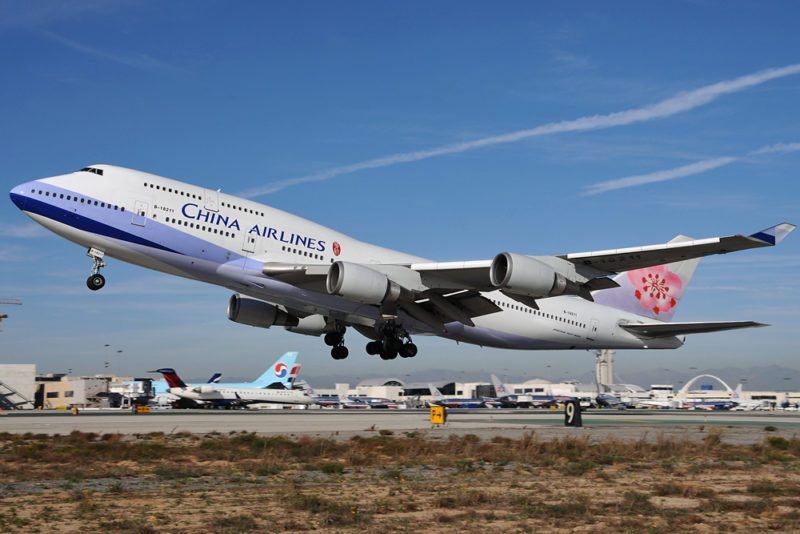 The farewell flight will also include an exclusive ground tour and a flight over Japan's Mount Fuji. It will also feature cuisine from Japan's Shizuoka Prefecture, where Mount Fuji is located. Besides, passengers will also receive a gift bag from the airline and a companion gift from the Mount Fuji Japan Shizuoka Prefecture Taiwan Office.
According to the airline, Boeing 747-400, with registration B-18215 will operate the farewell flight. The airline also stated that this aircraft was the last 747-400 to roll off Boeing's assembly line. It was delivered to the airline back in April 2005 and is currently 15.8 years old.
The tickets for this flight will go on sale at 10 am on Wednesday, January 6. The business class seats will cost US$348 on the first floor and US$420 on the second floor, while economy class seats can be purchased for US$267.
The five hour and 40-minute farewell flight, with the flight number CI2747 will depart from Taoyuan at 11:30 am following a surprise activity at the boarding gate and return to Taiwan Taoyuan International Airport at 5:10 p.m.
Though its remaining four passengers 747-400s will be retired, China Airlines will continue to operate its cargo fleet of 18 Boeing 747-400 freighters.
Airlive