15/10/2020
Libya Air Force One started engines after 6 years storage in France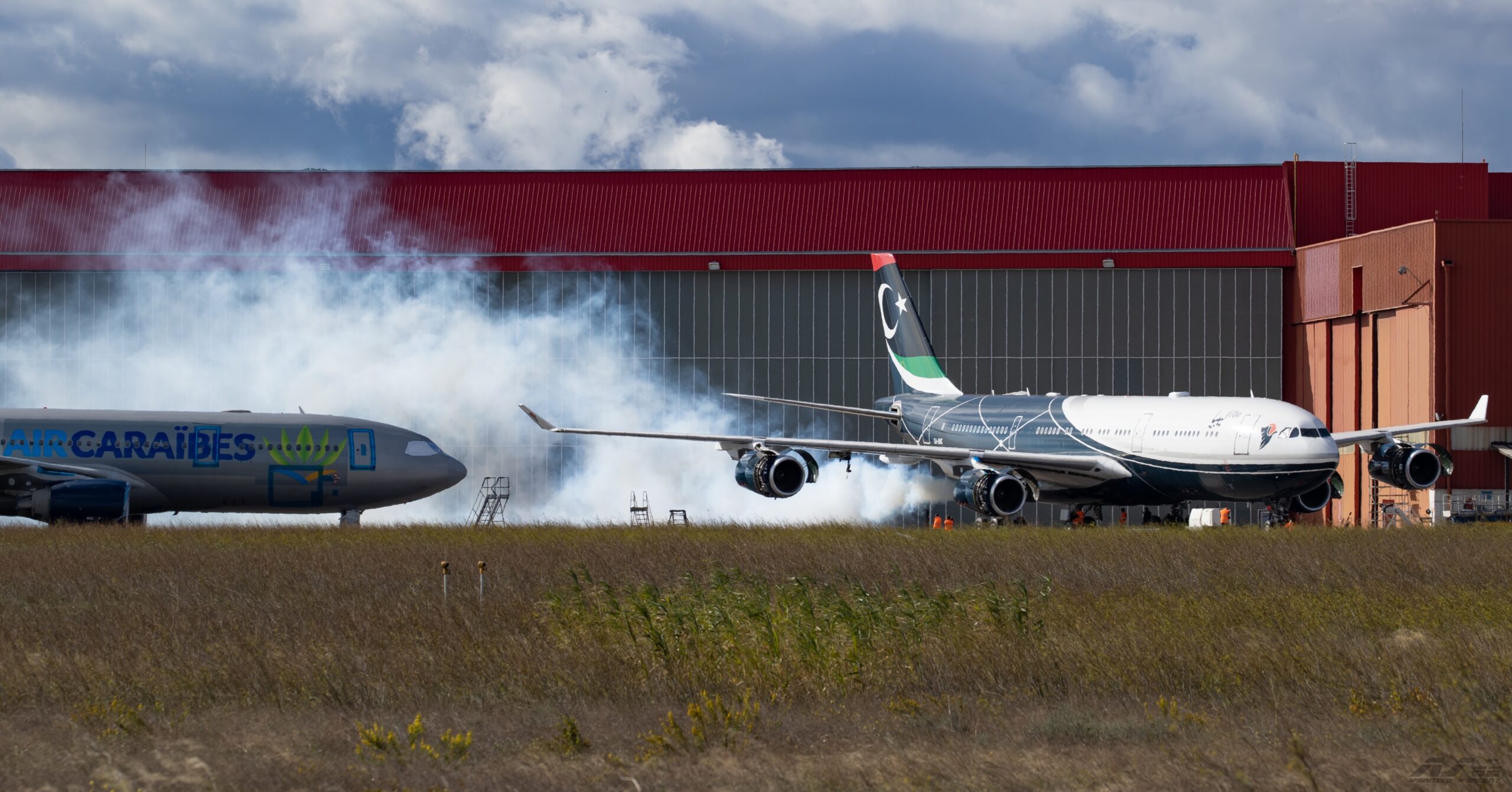 Yesterday, the Airbus A340-200 of Libyan authorities rolled out for engines test after 6 years of storage.
The aircraft (reg. 5A-ONE) was stored at Perpignan–Rivesaltes Airport in France. Vincent Vannier posted a tweet about this first engine start up.
As the aircraft was in storage, engines were in maintenance for overhaul.
Airlive