20/08/2020
Boeing has announced an order for up to four Boeing 737 jets by Polish airline Enter Air.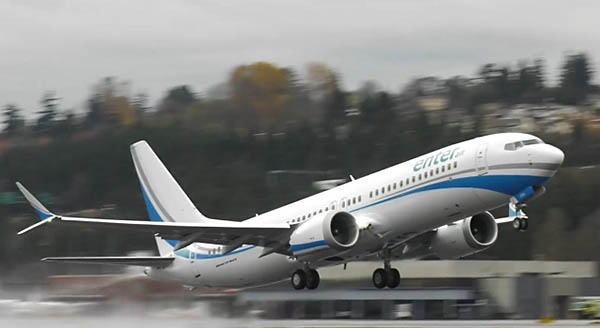 Boeing and Enter Air announced the Polish airline is expanding its commitment to the 737 family with a new order for two 737-MAX8 airplanes plus options for two more jets.
"Despite the current crisis, it is important to think about the future. To that end, we have agreed to order additional 737-8 aircraft." said Grzegorz Polaniecki, general director and board member, Enter Air.
"Following the rigorous checks that the 737 MAX is undergoing, I am convinced it will be the best aircraft in the world for many years to come," he added.
The airline is ordering Boeing 737 MAX 8 aircraft, but these planes are being described as Boeing 737-8 aircraft.
This is clearly part of a very slow and subtle rebranding for the troubled jet.
Airlive