25/01/2021
United flight 591 was going from Orlando to Los Angeles when it was diverted to New Orleans due to a medical emergency.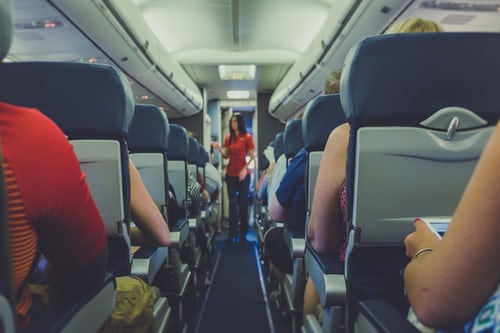 Tony Aldapa (who is an EMT) and Steven Chang were both passengers on the plane. They worked together to perform CPR on the man for 45 minutes until they landed.
During the emergency, the man's wife commented that he had recently lost his sense of taste and smell and had been having problems breathing (the man didn't disclose this to the United representatives). He died in the ER of a hospital in New Orleans and a spokesperson for the Jefferson Parish Coroner's Office said that the cause of death for 69-year-old Isaias Hernandez was found to be acute respiratory failure secondary to COVID-19.
Aldapa said he started showing symptoms of COVID a few days after the incident and began quarantining. He also mentioned that it took a full 10 days before he was contacted by the L.A. County Dept. of Public Health with the confirmation that his fellow passenger had COVID-19.
Fast forward to last week and as per an article in TMZ, Aldapa and Chang were each given a $200 flight voucher.
Aldapa told TMZ that he got a call from a United rep late last week to thank him for his assistance during the crisis and letting him know a $200 electronic travel certificate would be emailed to him. The rep didn't say anything about the man who had died of COVID, and the email from United only said that they apologized for the inconvenience Aldapa experienced on his recent trip.
Chang apparently received the same phone call, email and $200 voucher.
Airlive