22/07/2020
Australia's national airline has said goodbye to an era of aviation that lasted half a century and encapsulated many major moments in the nation's history.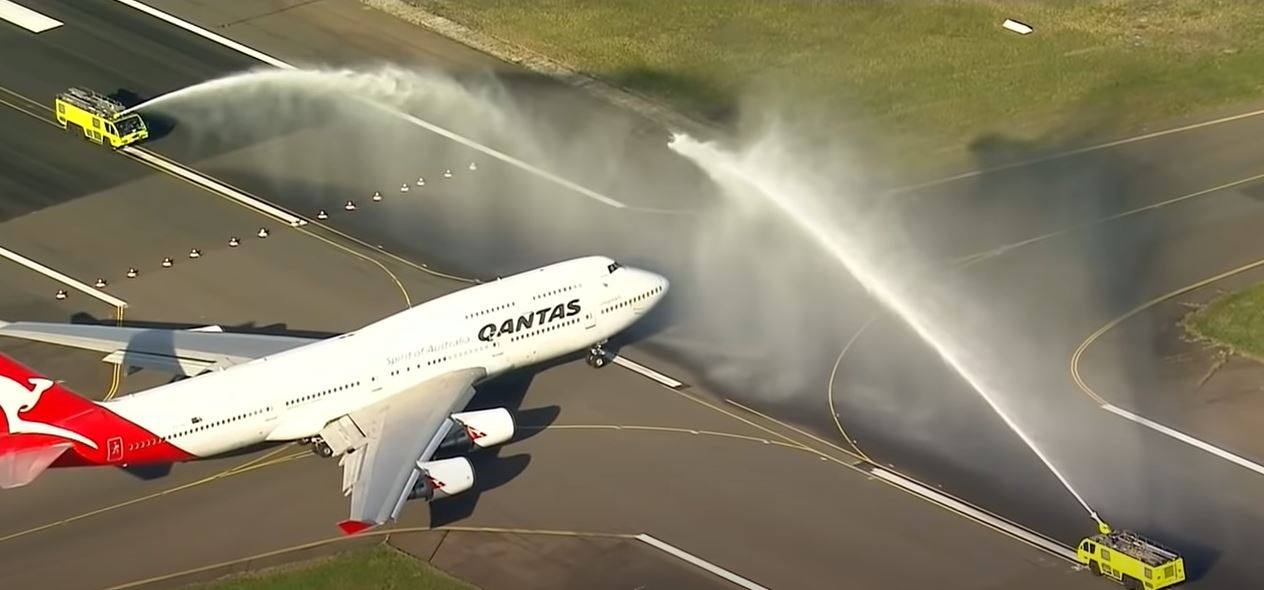 Qantas' final 747-400 plane has taken off from Sydney Airport.
It paraded off the tarmac with an arc of water jet streams to the applause of onlookers eager to mark the historic moment.
Flight 7474 departed about 3.30pm to begin the fleet's early retirement from Qantas' services, which was originally scheduled in six months' time but was changed due to the devastating effects of COVID-19 on global travel.
The plane's flight path, which was tracked online, also paid tribute to the iconic Qantas branding – marking the company's famous kangaroo icon in the skies.
Airlive