04/01/2021
Qatar Airways became the world's largest A350 operator following the delivery of its 53rd aircraft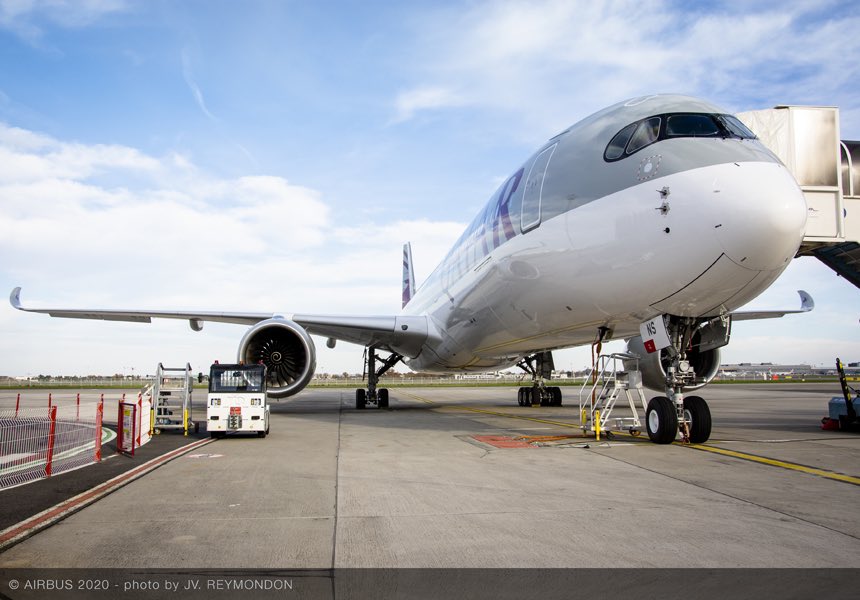 Qatar Airways took delivery of its 53rd Airbus A350 on the final day of the year. The national carrier of the State of Qatar is the largest operator of Airbus A350 aircraft with 34 A350-900 and 19 A350-1000.
The A350-1000 is fitted with the airline's multi award-winning Business Class seat, Qsuite, and will operate on strategic routes to and from Africa, the Americas, Asia-Pacific and Europe.
Qatar Airways Group Chief Executive, His Excellency Mr. Akbar Al Baker, said: "Despite the challenges of the pandemic, we continue to invest in our fleet, operating the youngest, most fuel-efficient and technologically advanced aircraft in the skies. This strategic investment in sustainable twin-engine aircraft has enabled us to continue flying during the most challenging year in aviation's history, helping take over 3.1 million people home since the start of the pandemic. As global travel recovers, our passengers can rely on us to fly greener and smarter with more flights to more destinations via the Best Airport in the Middle East, Hamad International Airport."
Qatar Airways is fully utilising its fleet of 53 A350 aircraft to more than 45 destinations in the airline's network, including Johannesburg, London, Melbourne, New York, Paris, Sao Paolo and Singapore.
Due to COVID-19's impact on travel demand, the airline has grounded its fleet of Airbus A380 as it is not environmentally justifiable to operate such a large, four-engine aircraft in the current market.
Airlive