16/02/2021
Air France retired its first Boeing 777-200ER on Thursday, 11th February. The airline has decided to retire additional three 777-200ERs by May.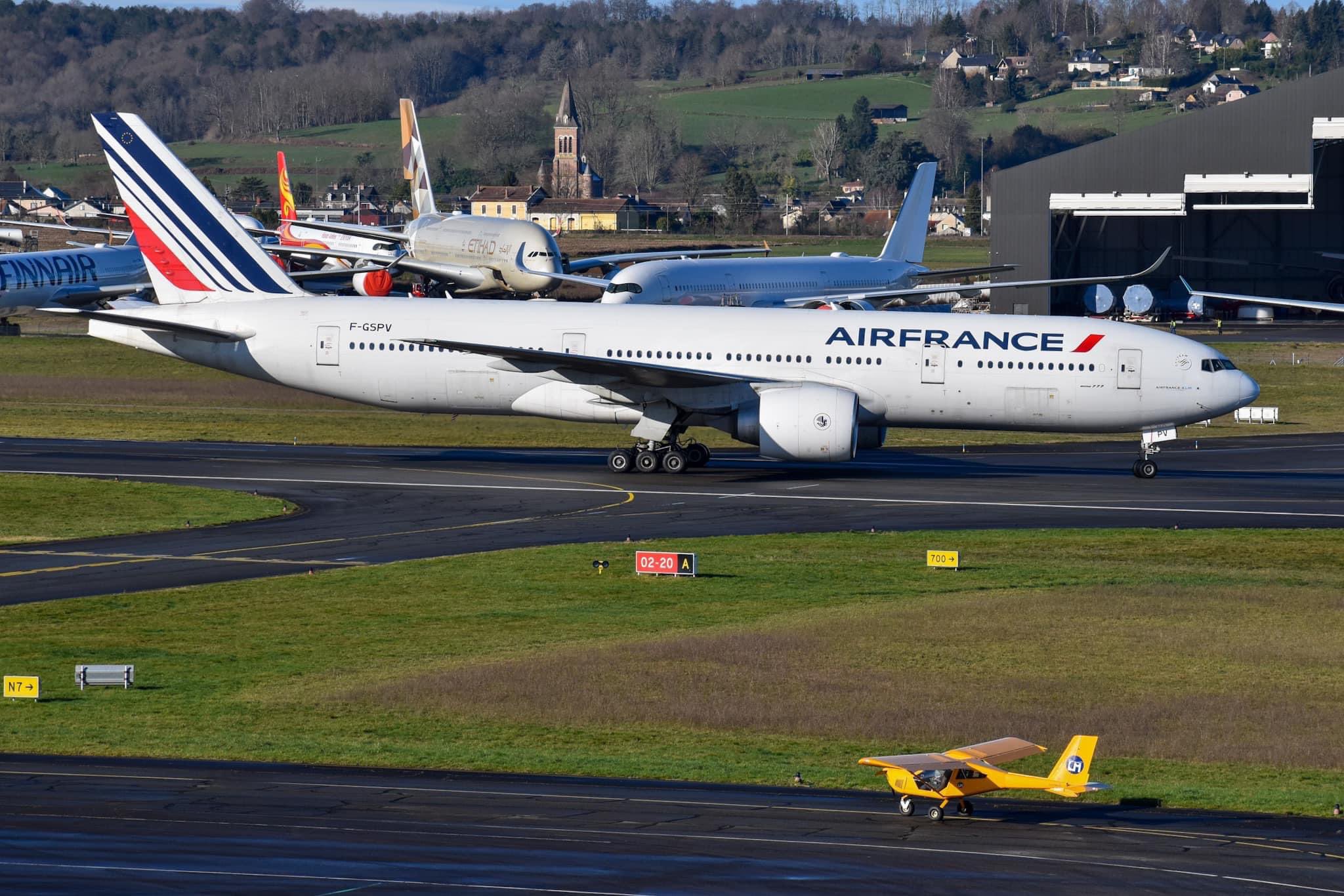 The aircraft with registration F-GSPV departed Paris Charles de Gaulle Airport on Thursday morning at 09:07 local time and arrived at Tarbes-Lourdes-Pyrenees Airport at 09:59.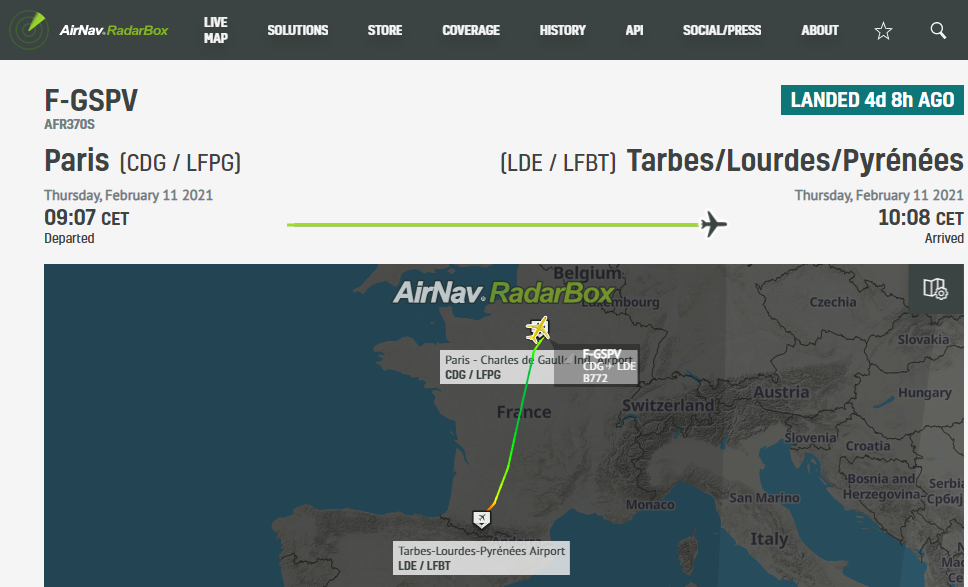 The first Boeing 777-200ER was delivered to Air France in 1998, and the airline acquired 25 777-200ERs until 2002.
The French flag carrier intends to replace its 777-200ERs with the newer, more efficient Airbus A350-900s. The airline took delivery of its first A350 in September 2019 and six are now in service. These four 777s being retired by May will be replaced with five new A350s.
Feature Image: "AeroportLourdes"
Airlive