11/02/2021
Air Namibia has ceased all operations, effective February 11. All aircraft will be returned to the airline's base, as Namibia's cabinet has given its approval for the flag carrier to be voluntarily liquidated.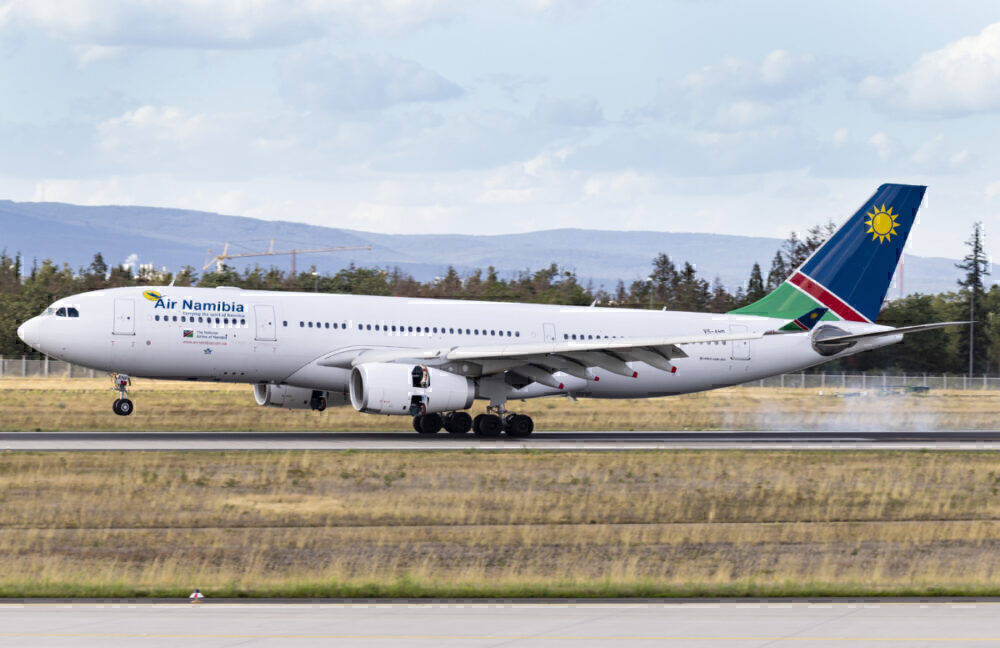 In a late-night notice on its Twitter account, Air Namibia Management further said that the reservation system for taking new bookings is also suspended, with affected passengers been required to register their claims for a refund.
Air Namibia's trade union representatives had reportedly informed the company's 636 employees that they would receive a basic salary for the next 12 months but would not receive any benefits.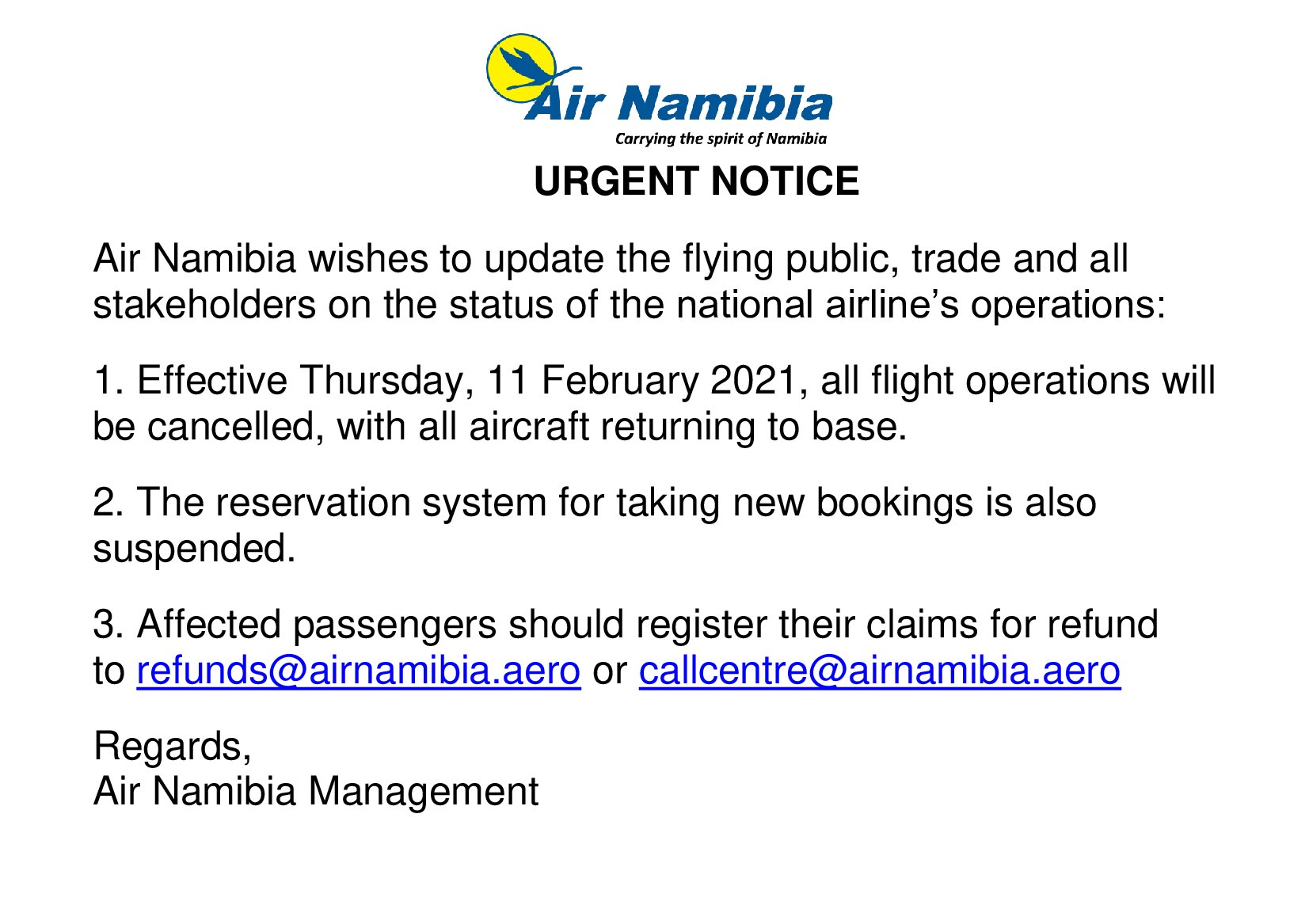 We will also explain that cabinet approved for the employees to receive ex gratia payments equal to the value of 12 months salary and that this amount will be disbursed over a 12 month period," the documents read.
Air Namibia's board members resigned early in February after the government did not oppose an application in the Namibian High Court to liquidate the airline.
At the time of its collapse, the 75-year-old airline had a fleet of four A319-100s, two A330-200s and four EMB-135ERs.
Feature Image: "Marvin Mutz via Flickr"
Airlive