06/06/2021
VP Kamala Harris Plane Bound For Guatemala Turned Back to Joint Base Andrews Over 'Technical Issue'.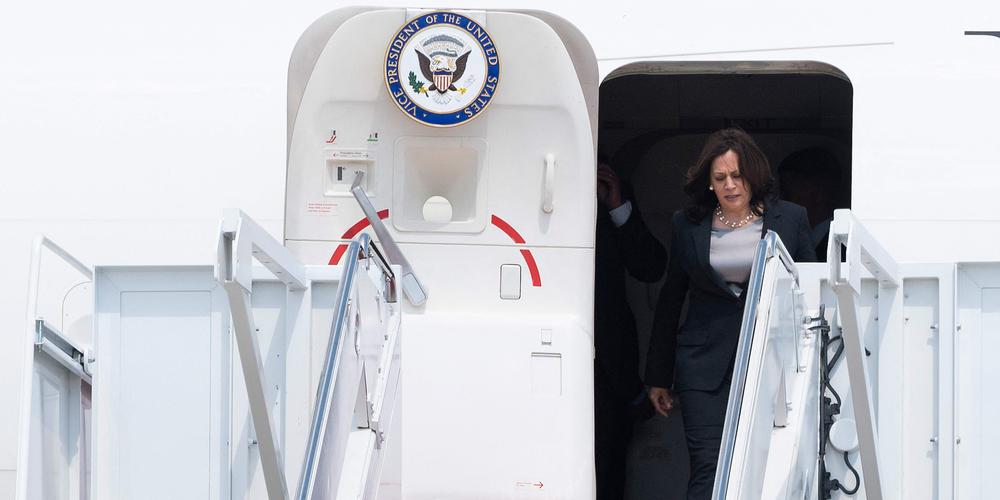 The trip to Guatemala is Kamala Harris' first overseas trip since taking office in January. The goals of the trip were to focus on economic development, climate and food issues, along with women issues.
US Vice President Kamala Harris' plane, Air Force 2, had a technical problem on Sunday that forced it to return back to Joint Base Andrews in Maryland, therefore delaying her trip to Guatemala.
"Due to a technical issue with the Vice President's plane, we will be returning to Joint Base Andrews shortly, where the Vice President will switch planes, and then continue on…there is no major safety concern," Harris' spokesperson, Symone Sanders stated.
"I'm good, I'm good", Harris told the reporters after emerging from Air Force 2 and giving a double thumbs up. "We all said a little prayer but we're good."
There have been no official statements specifying what exactly went wrong with Air Force 2, but, according to the reports, there was "an unusual noise that came from the landing gear when we took off but the landing back at JBA was completely normal."
In her first overseas trip since taking office in January, Harris is expected to visit Guatemala to address issues of climate, economy, food insecurity, and women's rights.
Featured image: JIM WATSON / AFP
Airlive