20/02/2021
The flight UA328 was forced to return to Denver after the right hand engine suffered an incident.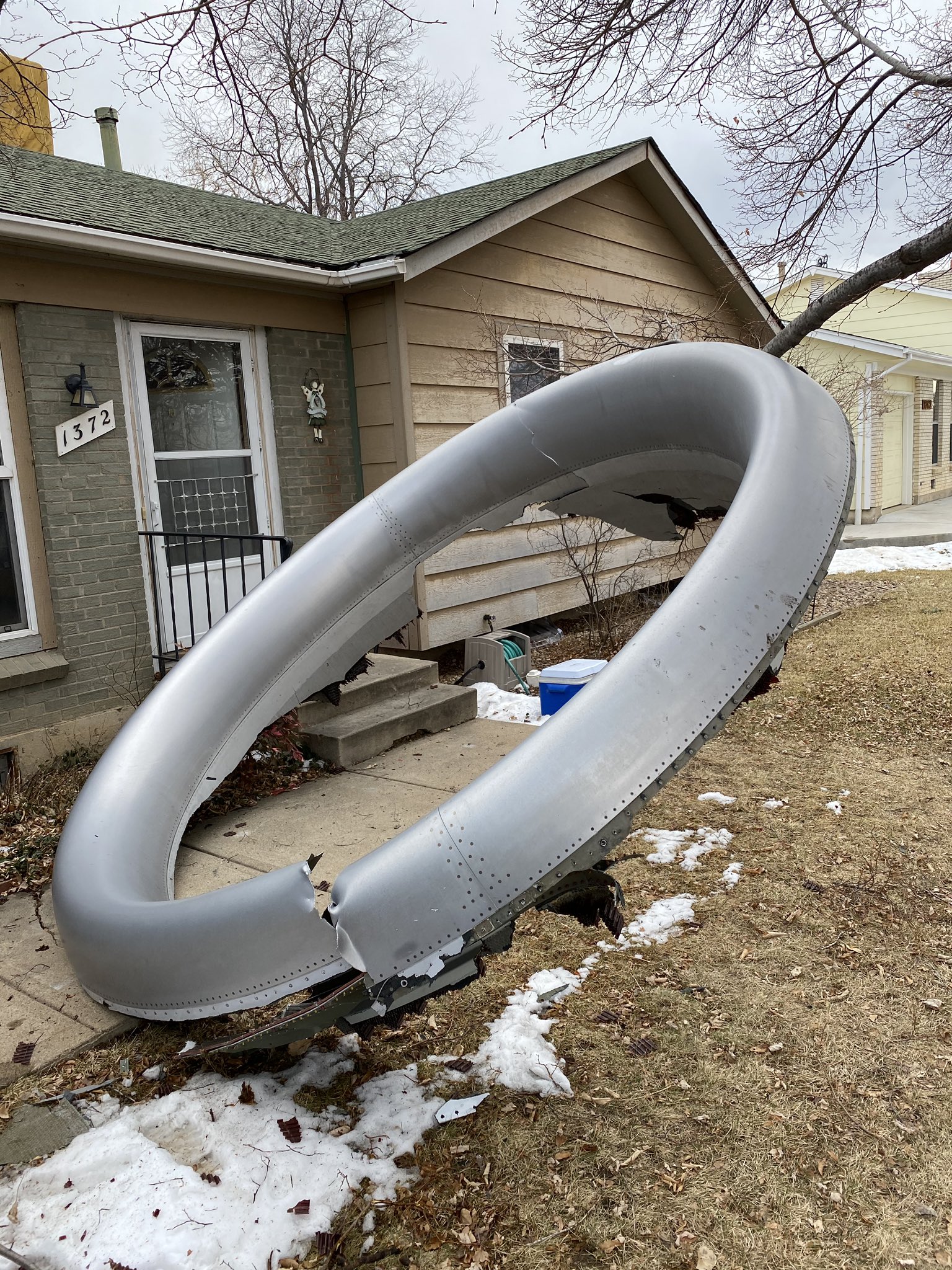 An United Airlines Boeing 777-200 experienced a serious failure of engine #2 after take-off from Denver Intl Airport (KDEN).
The flight UA328 to Honolulu took off at 20.05UTC from Denver and was forced to return for an emergency landing.
Large engine parts fell into Broomfield neighborhood.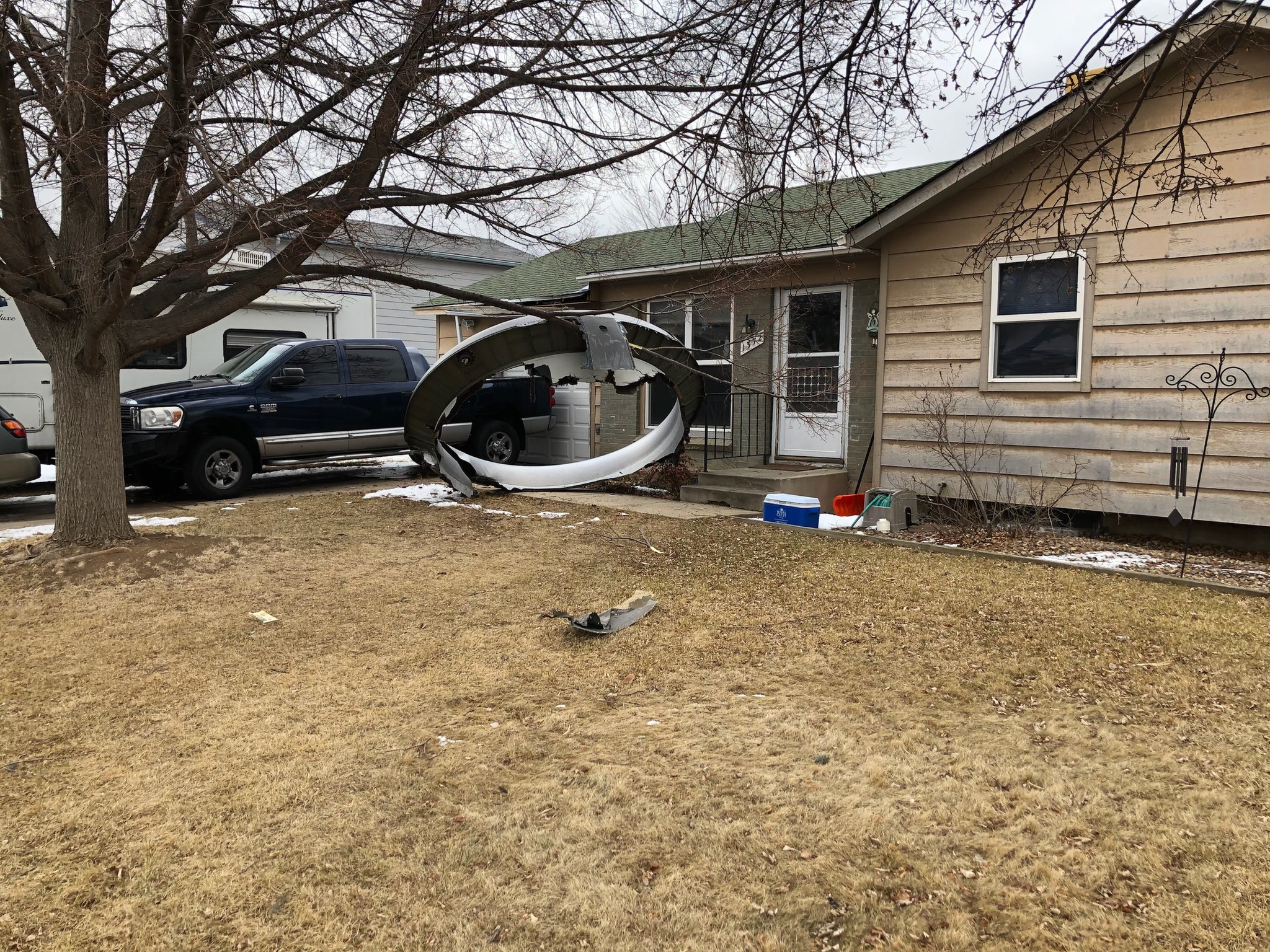 The aircraft involved is a Boeing 777-200 (reg N772UA) built in 1994 and powered by PW4000 engines.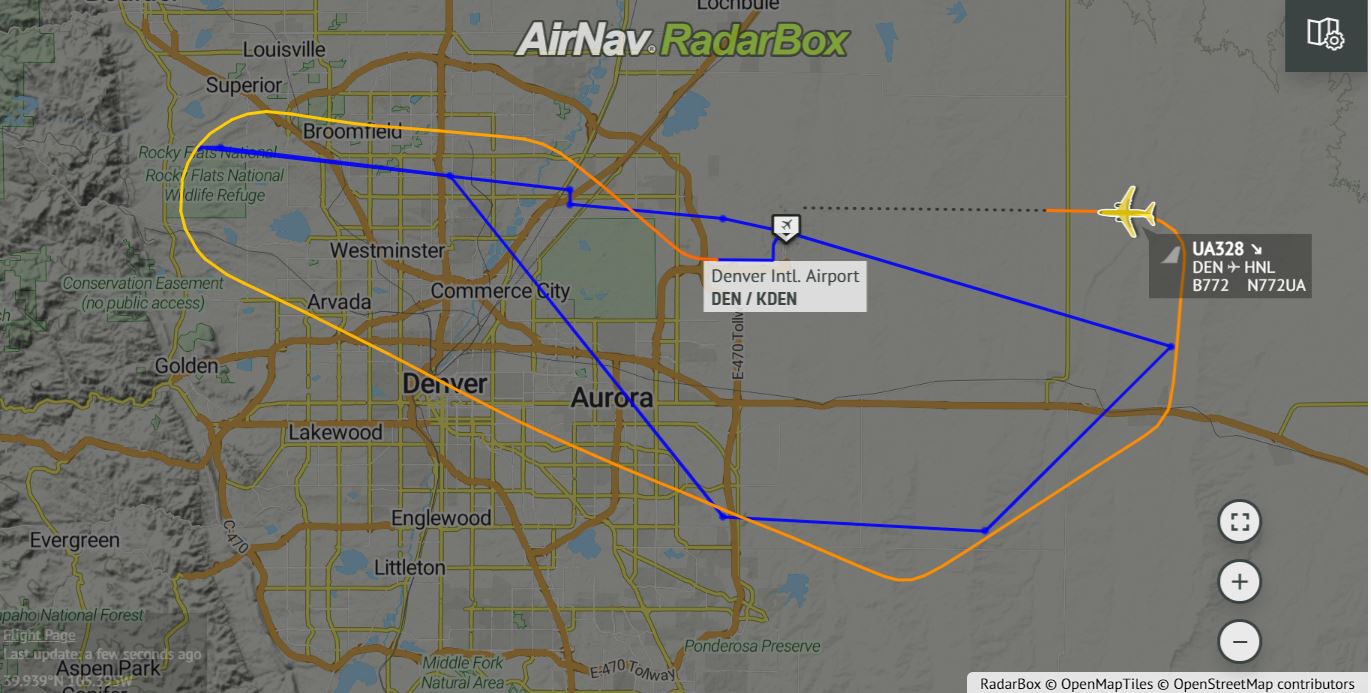 The Boeing 777-200 landed safely at Denver Intl Airport 30 minutes later.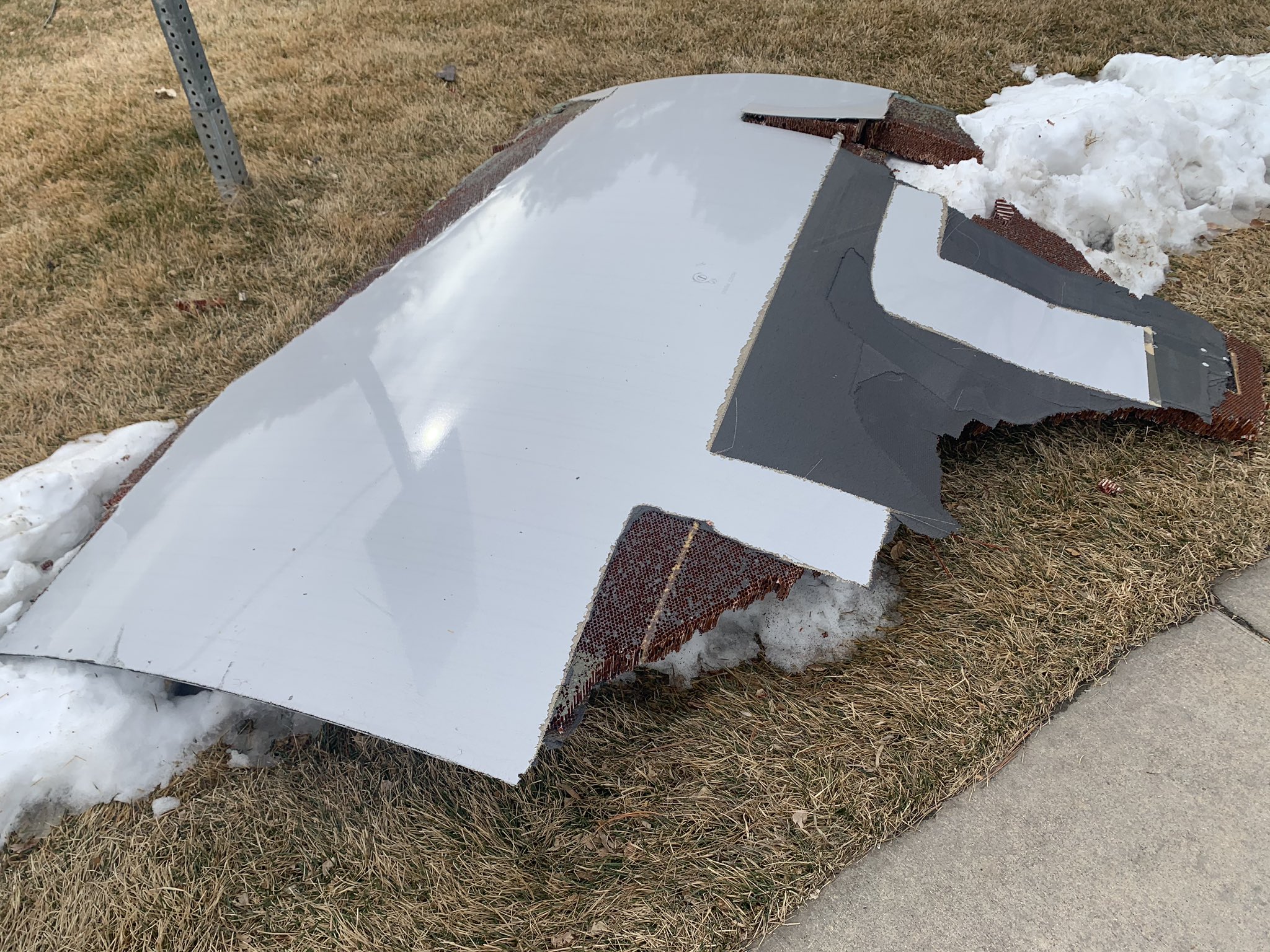 Additional debris scattered across turf field at Commons Park.
Pedestrians filmed the falling engine parts impacting the nearby soccer field.
Airlive