19/03/2021
President Joe Biden stumbled twice then fell as he ascended the steps of Air Force One on Friday.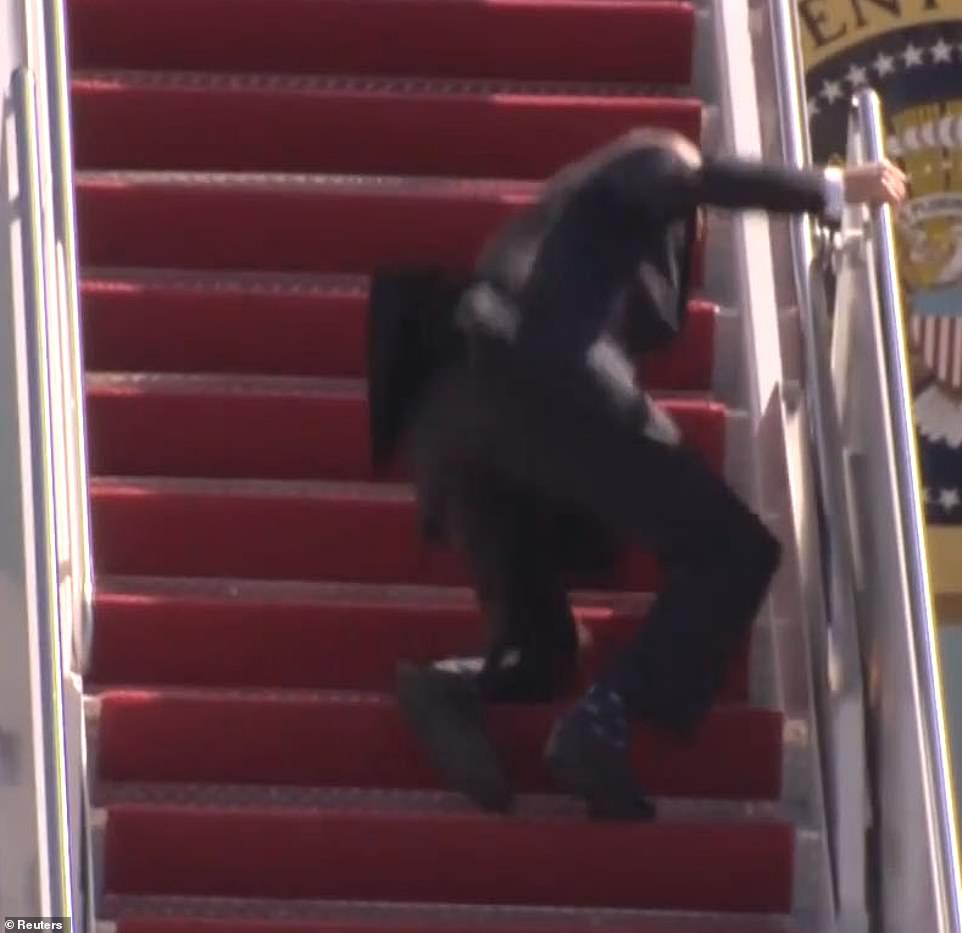 Biden, 78, recovered quickly after falling to his knees and carried on up the steps before giving a salute at the top. He then disappeared into the aircraft.
The President quickly got back on his feet and continued up the carpeted stairs.
The tumble comes a day after the gaffe-prone President referred to Vice President Kamala Harris as 'President Harris', and after a bitter stand-off with Russian President Vladimir Putin which ended in Putin wishing him 'good health'.
Airlive