27/04/2021
A fistfight involving seven people broke out on Sunday at the departure gate inside Miami International Airport. The fight broke out at the American Airlines terminal.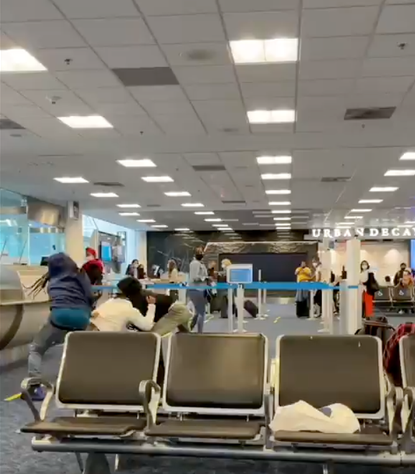 One man was arrested and charged with disorderly conduct by the Miami-Dade police. Police later identified him as 20-year-old Jameel Tremain Decquir. He and the other three people were waiting to board an American flight to Chicago.
The American Airlines gate agent reportedly told that one person would need to be left behind as there were only three standby seats available.
Footage shared on the internet shows two different groups of people fighting near gate D14.
In the video, other passengers and people in the terminal area can be heard saying, "Guys, stop it. Guys, stop it. You're going to (expletive) kill him." Some others yell for "Security!" The witness said that airport police showed up at the scene and stayed for over an hour.
The Miami-Dade police are searching for three other suspects involved. Three victims sustained minor injuries in the incident. However, the victim did not want to press any charges.
Feature Image: "Billy Corben"
Airlive