11/05/2021
A UNI Air ATR 72 was forced to make an emergency landing at Taipei Songsang Airport on Monday after two wheels on the right landing gear got ruptured.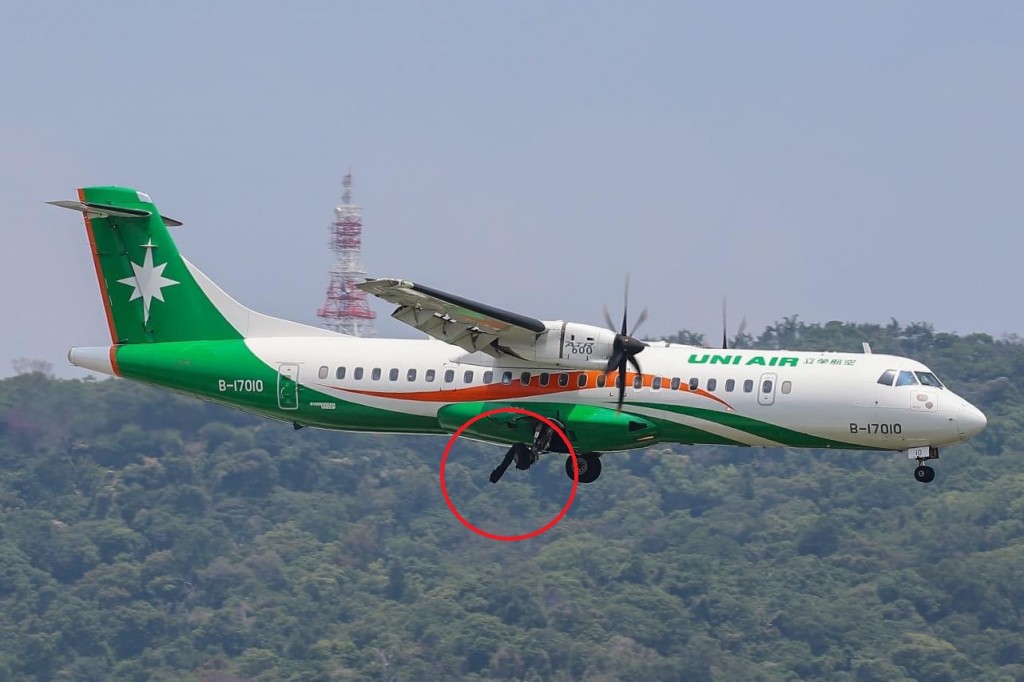 The ATR 72-600 was operating flight B79091 from Taipei's Songshan Airport to Matsu Nangan Airport with 74 passengers and crew members on board when the captain noticed the ruptured tyres.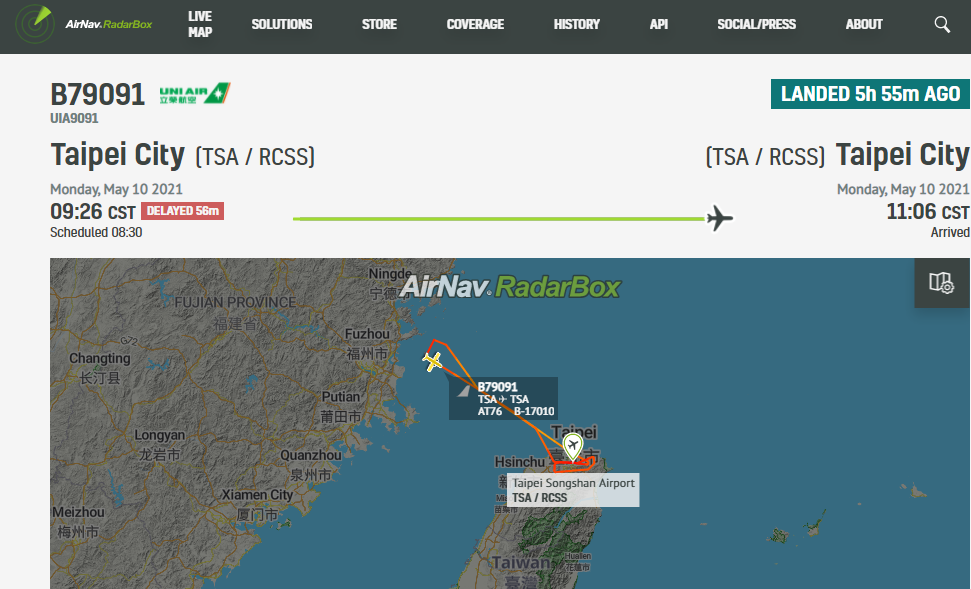 He then decided to return to Taipei for an emergency landing. The captain asked the ATC to assist in visually guiding the landing. Footage shared on the internet show the tire hanging on the fuselage, constantly shaking in the air.
The Taiwan Transportation Safety Board dispatched the airport's emergency response team, including the fire brigade and ambulance, to ensure a safe evacuation.
The Civil Aviation Administration (CAA) personnel immediately inspected the aircraft and found that the No. 3 and No. 4 right wheels had ruptured. Flight operations at Songshan Airport were temporarily halted.
Feature Image: "Dongsen News"
Airlive