02/04/2021
A UTair ATR 72 collided with a SKOL Yak-40 at Surgut Airport after the ATR 72 started moving while undergoing maintenance.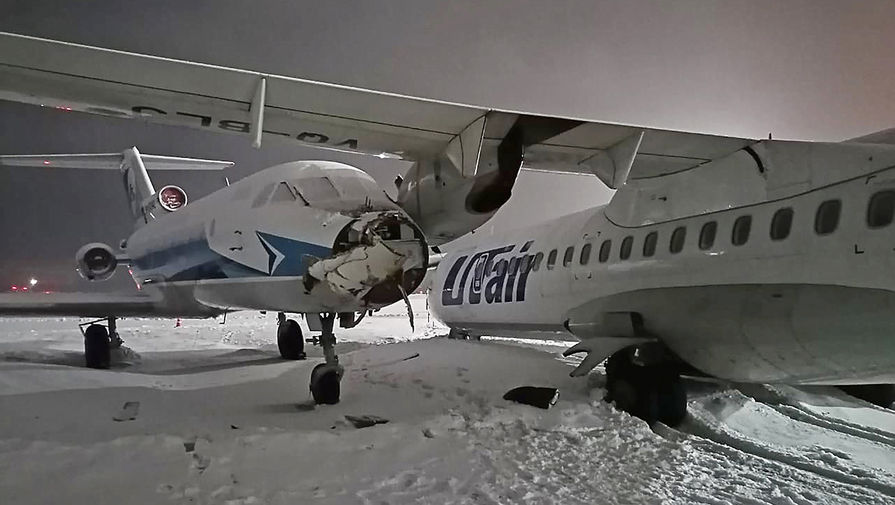 The ATR-72 with registration VQ-BLJ was undergoing maintenance with its engine on at Surgut Airport when it moved forward and collided with a stored Yak-40 on April 1.
The investigative bodies have examined the scene of the collision along with both aircraft. The ATR 72 sustained some mechanical damage, whereas the Yak-40 saw its nose crushed by the incident.
The Ural Investigative Directorate for Transport stated that the UTair aircraft suffered a breakdown of the braking system and began rolling forward until it collided with the Yak-40.
"On April 1, in the evening at the airport of Surgut, during the maintenance of the aircraft, the ATR-72 aircraft, which was with its engines running, suffered a breakdown of the braking system. As a result, a collision was made on the Yak-40 aircraft that was parked," said the prosecutor's office.
Feature Image: "Liveuamap"
Airlive